Haven't signed up for the Philly Marathon yet? Well now is your chance! But act quickly, because this code is only valid today from 12:00 Noon to 8:00 PM!
Use the code "PM16SAT" for the Half Marathon and code "PM16SUN" for the Full at check out to receive this awesome discount! Act quick, this code is only good until 8:00 PM today.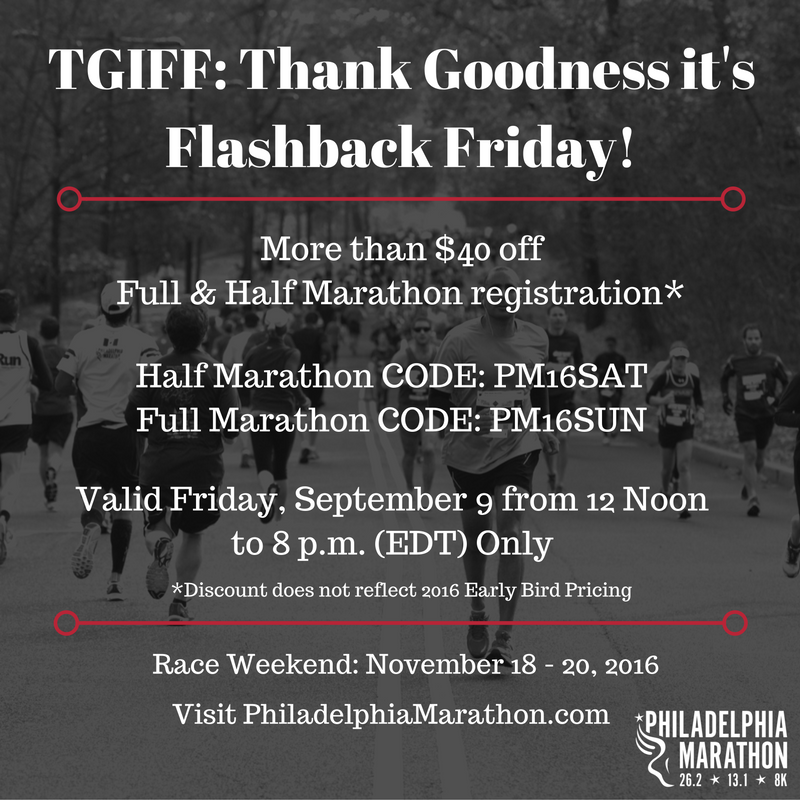 If you let the discount pass you by, remember you still can win a FREE bib to the Marathon thanks to Nuun Hydration. Learn more here.