When organizations come to us to help promote their events we usually happily say yes. When those events are for a good cause we will always help. Having said that we hope you check out the inaugural Team Kidney 5K. And get this, it's a 5K with a medal!
On Saturday, June 18th, the National Kidney Foundation (NKF) will host their inaugural Team Kidney 5K at Cooper River Park in Pennsauken Township. The NKF is well known for the Kidney Walk program; however, the organization hopes to reach even more people with the running event.
"A lot of people don't know about kidney disease until it affects you directly, and I want to help change that," says Jason Kilderry, owner of the endurance coaching company ETA Coach.
In addition to participating, Kilderry is helping to organize this important event. In the summer of his freshman year of high school, Kilderry was diagnosed with polycystic kidney disease (PKD), a genetic disease that ran rampant in his family. He received a kidney transplant from a track teammate in 2009, and is now dedicated to bringing awareness to kidney disease.
"Cooper River Park is a great place for a 5k, and I'm excited to run with my donor, all while spreading awareness and representing such a great organization."
All runners will receive a t-shirt as well as a medal at the finish line.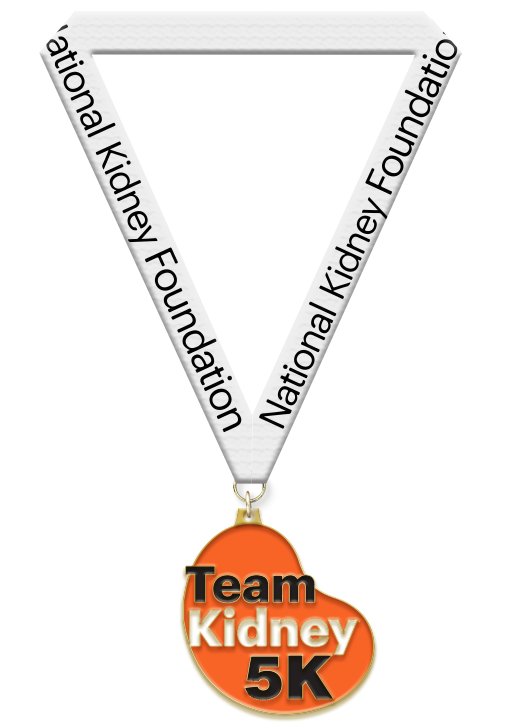 The National Kidney Foundation is the leading organization in the U.S. dedicated to the awareness, prevention and treatment of kidney disease for hundreds of thousands of healthcare professionals, millions of patients and their families, and tens of millions of Americans at risk. For more information, visit www.kidney.org.
Check them out on Facebook and Twitter. And while you're being social about it, feel free to stay updated with the event on Facebook.